S-VCM Controller
(le français suit)
This was the first advanced and now time proven tool for deactivating VCM in Honda and Acura vehicles. Unlike other products (VCMuzzler II, VCM Tuner, VCM Suppressor, Maxilink vcm disable), the S-VCM Controller does not rely on a fixed resistor or manually adjusted potentiometer to function.
The S-VCM Controller is an automobile grade, high precision digital tool with automatic logic control. It is designed to reliably deactivate VCM 100% of the time, while constantly monitoring the actual coolant temperature to ensure it is safe to disable VCM.
The S-VCM Controller is far superior than resistor-based tools, because it is: Smarter, Safer and Solid.
SMARTER – No need to swap or manually adjust resistors. The S-VCM Controller will always reliably disable VCM in summer and winter, regardless where you live, Florida or Alaska.
The ability to deactivate VCM 100% of the time is a key performance criterion. Every time when VCM switches on/off, the vehicle makes a lot of adjustments such as the ignition timing, throttles position and turns the torque converter lock-up on and off. All these busy mechanical and electronic switching have an impact on the car, and the extra stress on the engine mount is unavoidable regardless how VCM technology improves – all of which are what a VCM deactivation device is supposed to prevent.
Especially when you are driving in frequent stop-and-go traffic, VCM turns on and off more frequently than when driving freely on the highway. But the busy stop-and-go traffic is where resistor tools cannot keep up. Those tools cannot reliably disable VCM when coolant temperature approaches 205F, allowing the VCM/ECO mode to come back when your car needs it disabled most, unless they use a larger resistor, but that will further compromise the engine temperature warning system - see more explanation in FAQ.
The S-VCM Controller does a much better job, because it can keep VCM off in slow and stop-go traffic when VCM/ECO tends to be flashing on/off most frequently. Once installed, it can simply be forgotten. In fact you might completely forget your car has VCM, because there is no need to adjust resistor and you will not see the ECO light even once, unless ... see the safety feature below.
SAFER – Automatically restores true coolant temperature reading to the onboard computer and on the driver dashboard without tampering with the cooling system, in case your car's engine overheats.
This unique feature of S-VCM Controller is very important for your car: If the vehicle engine overheats, you should be able to know immediately. All other products will fool you as if the engine did not overheat, because the resistor is always plugged in there to reduce sensor reading, and the coolant temperature gauge will only show 215F even if the engine has overheated to 270F (when a 82Ω resistor is added) – see pic. 2 for more test data. A resistor product will cause your car computer to always get a false engine temperature, and that will result in it being unable to react properly when the engine overheats. Should this happen, it is dangerous and can harm your car.
SUPERIOR DESIGN AND QUALITY – The design follows automobile grade industry standards, and the component quality meets or exceeds the requirement. It has been fully lab tested in a very wide ambient temperature range of 240F.
The compact design of S-VCM Controller also provides the benefit of very quick and easy installation. It does not need many unnecessary straps and avoids cluttering the engine bay. The package comes with a detailed yet easy-to-follow installation guide (unplug ECT1 harness, plug in S-VCM, and connect power wire).
SOLID BUILD – There is no movable parts such as additional connectors or a removable/adjustable resistor that is more easily subject to damage. The S-VCM Controller is completely sealed from shock, water and corrosion. It cannot be damaged even if soaked in boiling salt water. The solid insulation is rated for temperatures as high as 300F, with extreme resistance to harsh chemicals (brine, acids, bases) and has an indefinite service life. At the same time, it is RoHS compliant.
WARRANTY – It is so solid that the S-VCM Controller is backed with a confident 18-month warranty in the very unlikely event it stops to perform as described (excluding damages due to physical abuse). No other similar product offers this for what you pay.
SMARTER AND SAFER TO THE BOTTOM LINE! – When a resistor tool fails while you are driving, your car's engine will be in trouble because the faulty resistor cannot remove itself to let the car's onboard computer get the correct coolant temperature. The S-VCM Controller is different – even if power is cut while vehicle is moving, the design ensures that it would quit as if the device is not installed.
See also: Frequently Asked Questions
Fits all vehicles using the Honda V6 cylinder 3.5L SOHC engine with variable cylinder management
Honda and Acura trucks, minivans and cars of new and older years models:
Honda Odyssey, 2005 and later
Honda Pilot, 2006 and later
Honda Ridgeline, 2017 and later
(fits G2+ Ridgelines with staged charging regulation)
Honda Accord Crosstour, 2010 and later
Honda Accord with V6, 2005 and later
Honda Passport with 3.5L V6 engine, 2012 and later
Acura MDX & RDX 2014 and later (3.5L V6 only, same below)
Acura RLX, 2014 and later
Acura TLX, TL 2015 and later
... As long as your vehicle has a Honda 3.5Litre V6 SOHC engine with VCM.
Do you want to cancel VCM in your vehicle? Are you considering a tool that uses a resistor/potentiometer to stop VCM?
You should seriously consider the S-VCM Controller for its advantages: it is safer, more reliable, and backed with a one-year product warranty.
This innovative product offers the best performance value, and more importantly peace of mind for its reliability and safety features.
No need to remember, find, swap parts from time to time. Install once and for all - LESS IS MORE!
I saw people post different setups of the S-VCM. What options are available?
The S-VCM custom model offers various configuration options, and is designed for enthusiasts who want features, garages, and electric savvy users.
Some customers add a remote switch to the Standard S-VCM. Although this kind of setup does not provide an audible overheat alarm and takes up more space in the engine bay, it will enable on-off control at will (while parked or in driving). Interested users may refer to products as such: automotive wireless switch.
What is the long wire for? Does it use a fuse for overcurrent protection?
It connects to the car battery positive (+) post. The wire has a ring terminal at the end so it can be securely attached to the bolt on the battery post. You do not need to find a switch power source in your vehicle. The device uses no more than 8mA electricity, only a fraction of the standby power a vehicle uses to listen to your remote key at all times.
The heat resistant multi-strand copper core wire exceeds the physical ratings required for Japanese vehicles. The wire will remain flexible in the extreme cold weather of Canada.
The S-VCM relies on its built-in overcurrent protection rated at 50mA. This is significantly more sensitive than an automobile blade fuse which is usually greater than 5A (5000mA). Large amounts of field data and years of customer feedback confirmed that a straight wire indeed provides very high electric reliability.
For those that often do engine work under the hood or need to deactivate the device from time to time, you may ask for the model with an inline fuse which may provide some convenience as removing the fuse will set it in by-pass mode. To request, please leave a message on your order.
Instead of connecting directly to the vehicle battery, there is an alternative way of sourcing power from the fuse box in the cabin. It is usually located under the driver side dashboard. You will then install a switch there by yourself and connect the device power wire to it. If you plan to do that, please note this on your order and the wire will be extended so you can run it from the engine bay through the firewall.
Does it function by adding resistance to the coolant sensor?
No. A fixed resistor is insufficient and misleading.
The resistor method is rough, because the resistance required to prevent VCM is different at for example 200F than 185F. At 200F the resistance of the coolant sensor is about 190Ω, as compared to 246Ω at 185F (based on a test sensor). To prevent VCM by keeping temperature reading below 167F, the additional resistance needed is also different. You could use one size – the bigger resistor – to try to fit all, but it will be over (or under) rated when coolant temperature changes.
Adding a fixed resistor is also misleading because a given/fixed resistance means differently at different temperature levels. From 167F to 176F (temperature change = 9 degrees) the sensor resistance is reduced by more than 40Ω, but from 203F to 212F (same temperature change = 9 degrees) coolant sensor resistance only reduces by less than 30Ω. Lab tests show that at the higher temperature range, Honda coolant sensor is extremely sensitive – a decrease/increase of 66Ω in resistance equals a whopping increase/decrease of coolant temperature from 240F to 305F – that is a 65 degrees difference!
As a result, when a 82Ω or 120Ω resistor is added, it significantly distorts the temperature reading the ECU gets (which maybe is not a problem to some people when engine temperature is normal). But this effect badly falters coolant temperature warning when the engine overheats. An 82Ω resistor is reducing way more than 15 degrees on your dash and what the ECU gets when the engine is overheating, and with a 120Ω resistor added on top of the coolant sensor the ECU will never get a reading above 230F even when engine coolant is steaming at 250F, 300F or even 500F, because by definition when the sensor circuit resistance is at 120Ω, the ECU gets a temperature reading of 230F, and a 120Ω resistor makes it impossible to go below that resistance (or get any real temperature above 230F). The consequence is that on the dash, you will never know even when the engine is already red hot. That is very dangerous and should absolutely be avoided (someone may think the chance of engine overheating is low, but why take the risk?)
The temperature gauge is on the dash for a reason, and there are common causes for the engine to overheat: coolant level too low, radiator fan stopped working, overload while towing uphill … It's there for you to keep an eye on the engine temperature, so don't let go of it for deactivating VCM.
Will ECO/VCM occasionally come back?
This is typical of resistor-based tools. The reason, as some said, is that when the engine heats up in stop and go traffic, the coolant temperature climbs a bit, then VCM may activate. Occasionally creeping above 167F in heavy traffic is expected with resistor based tools, especially on hot days. There are also mentions that climate can play a role and how this may affect the choice of resistors. One product uses a potentiometer to try to accommodate seasonal temperature variations.
In S-VCM Controller, the unique intelligent signal moderation automatically adapts to driving conditions. You can count on it to continuously disable VCM in crawling traffic even on hot days.
How does the S-VCM Controller work?
It monitors coolant temperature on ECT#1, and feeds a compensated signal to ECU (higher temperatures yield lower signal readings). The compensation is not a constant, because on one hand it should be sufficient to keep the reading below 167F (so VCM does not activate) while the actual coolant temperature fluctuates in driving (the coolant sensor's resistance also changes); and on the other hand, it should allow the gauge on your dash to reflect temperature fluctuations between 120F and 210F while you are driving.
Most importantly, the compensation is cancelled when S-VCM Controller detects engine overheating, so you can have actual signal on the dash and the ECU can do whatever necessary in response to the true coolant temperature.
Why does it release control when engine overheats? Wouldn't ECT #2 deal with overheat situations?
ECT #2 will do its part of the job, but it cannot replace ECT#1 on which the VCM deactivation mechanism is being applied. Tests on Honda/Acura vehicles showed that when ECT#1 temp. reading alone is increased to a certain level, the radiator cooling fan kicks in – regardless of the reading on ECT#2. This means that the ECU also relies on ECT#1 to respond to coolant temperature changes. The S-VCM simply lets the ECU handle engine overheating in different scenarios.
The S-VCM Controller is designed to be effective and precisely on target. The design concept is to minimize and control the impact on the cooling system in delivering the required function, and limit interfere with factory settings.
Is it normal that a check engine and/or VSA warning appear after installing the S-VCM Controller?
Usually this won't happen, but it could occur in some cases (to VCM deactivation tools of any sort, because they modify coolant temperature sensor readings). You can either clear the code if you are sure that is the cause and know how, or simply drive a few days and the warning should disappear.
If you notice any other codes (with or without a CEL) please send a message to get technical support. The S-VCM may use varying control profiles to optimize for different vehicle year/models (PCM software versions).
Do I need to remove the S-VCM before doing an idle relearn?
No, there is no need to remove it. Simply disconnect power and you can proceed with idle relearn while leaving the controller in place. Disconnecting its power allows ECT to pass with zero alternation to factory sensor reading.
Before going to the dealership for a service that might involve an idle relearn (ex. a battery change), you have two options: (1) Disconnect power by taking out the in-line fuse. (2) Remove the S-VCM completely if you do not want the dealer mechanic to notice your use of a VCM defeating device.
Either way, you do not need to talk to the mechanic, and he can perform idle relearn immediately without wait – that is, not having to know there is something that may need attention in addition to the standard procedure he is used to. Rest assured that the idle relearn will be done properly even if the busy mechanic is oblivious to what you have in there or forgot what you told him before starting the job.
If you have the S-VCM custom model, simply switch it off and you can read true coolant temperature or do idle relearn right away with certainty that the controller is out of the way. The shop mechanic probably won't notice anything under the hood, because the custom controller can be installed inside the vehicle cabin.
For more information, you are welcome to send a message.
Availability: In Stock

By placing an order, you agree that the transfer of goods title occurs when the product is shipped, so the sale occurs in Canada and no sales tax is charged to US customers. For Canadian customers HST or GST and PST/QST will apply as required by the Canadian Revenue Agency.

Committed to same or next business day handling. Default shipping to US is by Canada Post or Purolator (the commercial arm of Canada Post). Please leave a note if you need consumer tracking.

Disclaimer: Making the S-VCM Controller available does not mean to ask or decide for you to disable VCM. You are responsible for your decision and the consequence of using this or any VCM disabling tool.

Thank you for your interest!

S-VCM is a legal entity incorporated and operates in Quebec, Canada.

⚜ ⚜ ⚜ ⚜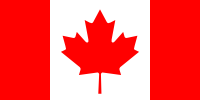 Le Contrôleur S-VCM est un appareil innovant pour désactiver le VCM dans les véhicules Honda et Acura. C'est un produit inventé au Québec. Il ne repose pas sur un résisteur fixe ou un potentiomètre réglé manuellement pour modifier la lecture du capteur de liquide de refroidissement. Le Contrôleur S-VCM est un instrument numérique de haute précision (avec contrôle automatique de la logique) et de qualité automobile.
Il est en mesure de désactiver de manière fiable le VCM 100 % du temps tout en surveillant constamment la température réelle du liquide de refroidissement afin d'assurer qu'il désactive toujours le VCM.
Le S-VCM restaure automatiquement la lecture de la température réelle sur l'ordinateur de bord et sur le tableau de bord sans altérer le système de refroidissement, au cas où le moteur de votre voiture surchauffe.
GARANTIE - Il est si solide que le Contrôleur S-VCM offre une garantie de 18 mois dans l'éventualité peu probable où il arrête de fonctionner comme décrit (à moins des dommages dus à un mauvais traitement). Aucun autre produit similaire n'offre cela pour ce que vous payez.
Si vous avez besoin de plus d'informations en français, envoyez-moi un message. Merci !
⚜ ⚜ ⚜ ⚜